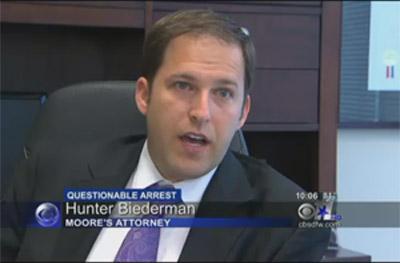 I am a DWI trial attorney who focuses my practice on DWI defense. As a former Assistant District Attorney in Collin County, I have handled hundreds of DWI cases from the side of a prosecutor. I have also handled DWI 2nd's, Felony DWI's, Intoxication Assault, and even Intoxication Manslaughter cases. . . Very few attorneys can say that.
Because of my experience and my focus on DWI defense, I am often referred to as: The go to guy for DWI™
The knowledge I have gained is absolutely crucial in order to effectively present a defense for someone charged with DWI or an Intoxication offense.
I was recently named a Super Lawyers Rising Star by Super Lawyers magazine and awarded the prestigious "2012 Litigator of the Year Award" presented by the Collin County Bench Bar Foundation.
I recieved training in Standardized Field Sobriety Testing, Intoxilyzer 5000, and Gas Chromatography from world famous Scientists at Axion Labratories in Chicago, IL. I graduated from the University of Florida with Honors, and graduated Cum Laude from the University of Florida School of Law. As an undergrad, I majored in Criminology. While in Law School, much of my focus was on criminal law.
As an attorney licensed to practice law in Texas, I have worked on hundreds of DWI & Intoxication cases.
I believe very strongly in keeping up with the latest defenses and science in DWI Law. Below are just some of the continuing education courses that I have taken in the field of DWI & Intoxication defense. I have taken many more classes, but these specific courses deal with issues that arise in DWI and Intoxication cases: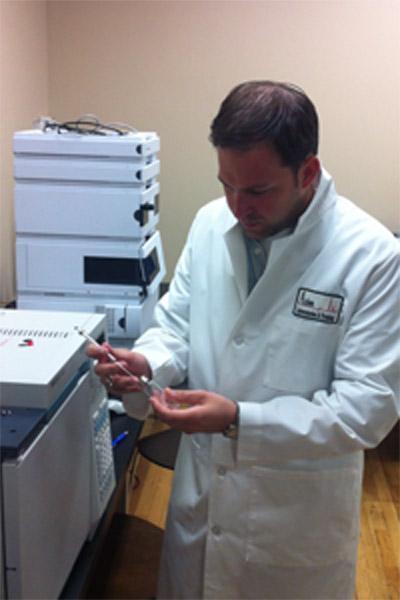 Mastering Scientific Evidence in DWI/DUI Cases
Field Sobriety Tests: NHTSA Numbers... And Now for the rest of the story
Medical Screenings of DWI Cases
Toxicology & Pharmokinetics of Intoxicating Substances
Blood & GC Testing
Breath Testing: Studies in Failure
Ethically Preparing Your Expert for Direct & Cross-Examination
Source Code Primer: The Inside Scoop on ALL Breath Instrument Computers & Electronics
50+ Ways to Beat a Breath Test
Breath Test Breakout Sessions: Intoxilyzer 5000
The Scientific Approach to Jury Selection
DWI / Intoxication Manslaughter Seminar
Kinematics and Dynamics of Crash Reconstruction
Crash Reconstruction Methodologies
Technical Investigation & Computer Aided Reconstruction
The Effects of Alcohol on Driving Abilities
Intoxication Manslaughter Case Law Update
The Charging Decision & Causation
Using Technology - In & Out of the Courtroom
A View From the Defense
SFST's: Challenges & Responses
Forensic Toxicology
Myths of Blood & Breath Testing
Crash Data Retrieval
Mandatory Blood Draws
Issues In Jury Selection
Cross of Expert Witnesses
Expert Witness Roundtable
Working With Hospitals: Blood Evidence & Medical Records
2005 Advanced Criminal Law
Supreme Court Update
Texas Court of Appeals Update
Legislative Update
Defenses
Search & Seizure
Appellate Rules
DWI Statutes
DWI Prosecution Perspective
DWI Blood & Breath
2004 Advanced Criminal Law
Grand Jury Investigations and Privileges
Advanced Defenses
Punishment Phase
Final Arguments
Immigration Consequences
Sentencing Alternatives
Cross Examination and Impeachment
DWI Statutes
DWI Prosecution
DWI Blood and Breath
Opening/Closing/Statements
Investigation & Prosecution of Intoxication Manslaughter
2004 Prosecutor Trial Skills Course
What Jurors Want
Effective Jury Selection
The Nuts & Bolts of DWI Jury Selection
Jury Selection After Standifer
DWI Case Law Update
The Effects of Alcohol on Driving Abilities
Cross-Examination & Impeachment
Cross-Examination of the Defense Expert
Probation Revocations
Punishment Evidence
Final Argument